Finance & Administrative Job Skills You Need to Take the Next Step
The founders of The Accounting Academy recognized that going to college after high school isn't an option everyone wants to pursue.
You may have taken a different path and now want to develop additional finance fundamentals or office administration skills.
You might have a plan to attend college but need a well-paying role to help pay for tuition.
Or you may want to start an accounting or bookkeeping business.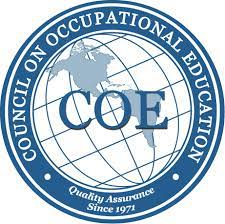 The Accounting Academy designed educational programs and training materials to help you successfully reach your career goals. Our proprietary curriculum focuses on practical applications and real-world challenges, so you're prepared to be effective and valuable in your role from the first day on the job. Your classroom experience will include the tasks and activities you'll need to execute to meet employers' and customers' expectations.
Our CPA owner, operator, and instructor William Setterlund brings over 50 years of industry expertise to The Accounting Academy. Under his leadership, you'll get relevant, targeted training and first-hand knowledge about working in an office environment.
Through careful guidance, hands-on learning, and job placement support from The Accounting Academy, you'll gain the competitive edge and confidence to succeed in accounting, bookkeeping, tax preparation, or office administration.